BRAIN LONGEVITY SPECIALIST  •  certified dementia practitioner  •  DEMENTIA FRIENDLY BUSINESS TRAINER  •  CARE GIVER
Do you wonder what would happen to your family if you received a diagnosis of Alzheimer's?
Do you worry something is wrong with your brain every time you forget something?
Do you feel you should be taking steps to keep your brain healthy, but end up just crossing your fingers and hoping for the best?
If you answered yes to any of these questions, I understand. I've been where you are.
How would you feel, if I told you, it's possible to take control and reduce your risks of getting Alzheimer's and that people are doing it?
Would you be intrigued? How about excited? Maybe relieved?
With the implementation of my "IT'S POSSIBLE" Alzheimer's Risk Reduction Method, people everywhere are taking steps to reduce their risks of an Alzheimer's Diagnosis. 
The "It's Possible" Method
is a 4-step Process
Increasing Awareness: What are the risk factors for AD?
Making an Assessment: What risk factors do you have?
Ascertain What to Work On: What risk factors do you want to reduce?
Putting The Plan into Action: Take steps to reduce your risks.
The "It's Possible" method, doesn't leave anything to guess work. It provides a personalized, effective, and streamlined plan. Through the course, the mystery and uncertainty around Alzheimer's Disease fade, and clarity and empowerment take their place.
If you would like to talk with me about keeping your brain healthy and warding off Alzheimer's, I would love to connect!
"I have seen my mother-in-law and other family members in their Alzheimer's fight and am now seeing my dad showing signs of early Alzheimer's. I wanted to know what I could do for myself and my husband to help prevent or delay Alzheimer's in our own lives. I would recommend everyone take this class whether Alzheimer's has impacted your life yet or not. It more than likely will at some point. Be prepared now to take action to reduce your likelihood. "
~Kellye Wilson
"Angie Stone's Alzheimer's Risk Reduction course is incredibly EMPOWERING!
To date there is no vaccine or cure for this disease that impacts not only the person afflicted by it, but their families and friends who love them. However, outside of genetics, there are many proactive measures we can take now to reduce our risks. Angie's course will take you on a journey to identify your personal risk factors and the tools you'll want and need to take control of your brain health!"
-Allison Stahl
"The Alzheimer's risk reduction accelerator class has been a blessing and very informative for me. I signed up because I have a loved one who has this condition and wanted to learn how I can reduce my risk of getting this disease. The outcome has been a good change in a direction I need to be in to be healthier for the long haul. I would recommend this course for someone who is looking for a way to get practical information that can help you instantly to be on the road to having a healthier brain."
-Regina Polk
After my dad received his diagnosis of AD, I knew things were not going to end well. I knew this because I watched four other family members suffer the same fate and lose their lives. In fact, my dad's medical team reinforced my thoughts of a bad ending with a "Get your dad's affairs in order" attitude.
Frustrated, scared and not willing to accept there was nothing I could do to help my dad, I set out on a mission to prove the physicians wrong. I soon realized they were right. There was no hope for a reversal of my dad's disease. I didn't want it to be true, but it was.
With this new realization, I went to great efforts to learn everything I could about how to best come alongside him on the treacherous journey that lay ahead. I became a Certified Caregiver and a Certified Dementia Practitioner. The things I learned certainly were helpful as my dad's brain and abilities changed.
As his activated medical power of attorney, the responsibility for his care fell on my shoulders. This, on its own, could be a full-time job. This job was on top of all the other obligations I had in my life as a business owner, manager of the household, wife, mom, grandma, aunt, friend, etc. I attempted to keep all the plates spinning. I must admit, at times many of the plates were really wobbly. Running back and forth tending to each plate before they crashed was exhausting.
I was tired, stressed, and overwhelmed. And always in the back of my mind was, "Am I going to end up with Alzheimer's like my dad and other family members?" "If I get Alzheimer's, who is going to manage everything?" "What will caring for me with Alzheimer's do to my husband, kids, and grandkids?"
After living like this for too long, I finally realized I couldn't do it anymore. I had to get a grip on my life and my brain. I had to help myself. That's when I embarked on another mission, figuring out how to keep my brain healthy and not get let this thief win.
What I discovered is while, there are no 100% guarantees of not getting Alzheimer's (or any other disease for that fact), there were many things I could do to reduce my risks of a diagnosis!
I now have implemented what I learned into my life and am knowledgeable and empowered and more confident than ever that I will not be a victim of Alzheimer's. I am amazed at how much better I feel mentally and physically. I am less stressed and spinning the plates has become much easier. I am thankful I was able to turn things around and I'm even more thankful that I can turn an extremely difficult situation into helping others who are on a similar journey.
Angie Stone's Alzheimer Risk Reduction Accelerator classes will change your mind about the importance of brain health. Literally! Angie has a way of making this series of classes fun yet brings home a clear message of the importance of taking care of your brain. Classes focused on hands-on activities, discussions and resources available that can improve your brain function. Who knew that the brain is not hard-wired, but able to repair and regenerate cells through activities proven through research to improve brain health. Thank you, Angie. This experience was life changing!
Alzheimer's diagnosis is all too common today. Arming ourselves with proactive knowledge and testing regarding our health is something we can do to lengthen our healthy lifespan instead of spending our remaining years in a declining state. This course allows you to examine your own risk of Alzheimer's and arms you with the information to take charge. The weekly format allows you the time each week to incorporate the changes that work for you. This information will be great to share with everyone.
I originally joined this course to better understand the connection between oral health and AD. The information shared was not only enlightening but also empowering. Angie is a motivating, kind, and compassionate soul that desires to give all who participate in the course the tools needed to give our present selves, our families, and our future selves a healthier life. Give yourself the gift of this class!
The statistics of Alzheimer's incidence and prevalence are staggering so it was an easy decision to take Angie's course! The affirmation of some of my current practices was a confidence builder. But I have to say the introduction of new information to reduce risk or slow progression of this disease has been invaluable, not only to me but to share with family and friends. I look forward to helping my family, as well as my patients, better understand this.
The Alzheimer's Experience
Currently there are 5.8 million suffering from Alzheimer's in the United States. This number is predicted to rise to 14 million by 2050. Couple with that the fact it is rare those with middle to late stage Alzheimer's receive dental care of any kind and it is a recipe for disaster. In fact, there is a disaster today, within the halls and rooms of locked dementia units across the US and the world is oblivious. This course will take the attendees on an Alzheimer's journey. It is imperative the dental team and other professionals understand how to care for those with cognitive issues and realize what it is like to be affected by this disease. Recognizing the signs that things are changing for our elders is key. Shoring up dental health before the disease advances is necessary. Decisions on how oral health will be maintained when the elder is no longer able to care for their own mouth need to be made early and need to be implemented quickly when the time is right. Few receive this kind of care.
What If They Are Wrong and We Can Stave Off Alzheimer's
A diagnosis of Alzheimer's in the 21st century should not be synonymous with a drawn-out awful death, and it is. The first diagnosis regarding brain changes is Mild Cognitive Impairment. Patients are told there is no treatment and there will likely be a progression to Alzheimer's Disease, which also cannot be halted. A "Get your affairs in order" attitude is the norm. But, what if they are wrong? This course will provide hope for attendees, their loved ones and their patients in the realm of Alzheimer's Prevention and Brain Preservation. New research regarding prevention strategies will be presented. Hands on activities will also be included.
A Dementia Friendly
Business
As humans are living longer than ever before, changes in the brain are becoming more prevalent among elders. A few decades ago, these changes led to a diagnosis of senility and a life confined to a "county home" for most. Today brain changes are better understood than in the past and society is learning to work with individuals who are living with a diagnosis of some type of dementia. This trend has dental and medical professionals caring for patients they may not be prepared to serve. Likewise, other businesses are serving customers who have dementia. This presentation will walk attendees through numerous aspects of care and serving people with dementia in the hopes of having the best care and service outcomes.
Would you like me to speak at your event?
Let's talk about it!
"Angie Stone captures her audiences instantly with her authenticity and inspiring message.  I would not hesitate to recommend Angie to anyone looking for an energizing and passionate speaker."
Angie Stone presented at the Iowa Dental Hygienists' Association Student/Faculty Conference. Not only was her presentation informative and timely, she completely engaged the students. We are having her back!
But why take my word for it…the following are quotes taken from the student evaluation forms:
"Awesome, very educational and will take this information with me in the future!"
"My new motto: What would Angie Stone do?"
"You are a role model to KCC!!!"
"Angie is amazing!"
"Another great presentation by Angie!"
Angie has made the jobs of the conference committee easy… due to the numerous student requests to have her
back, finding our speaker for next year is a no brainer!!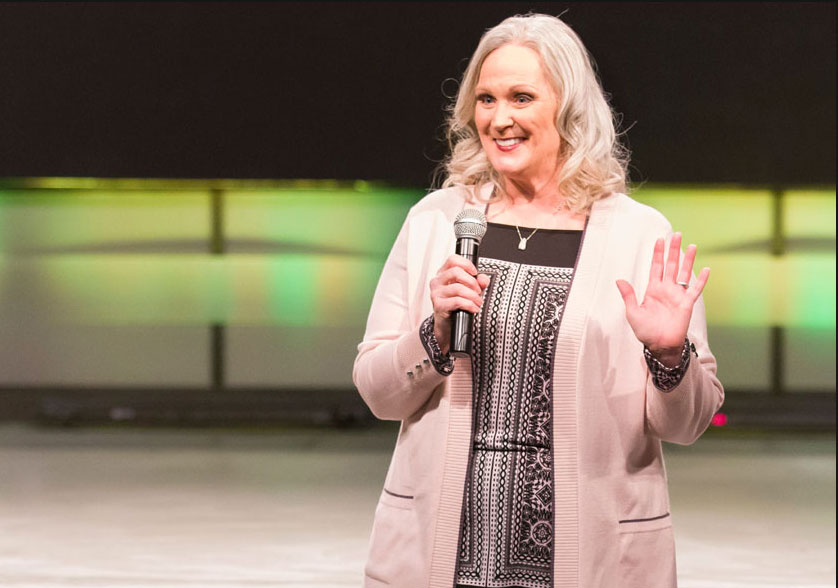 Angie has presented to the Blackhawk Technical College Dental Assistant program students for the past two years. She stands out among guest speakers with her engaging style, humor, and passion. She possesses a depth and breadth of knowledge that leaves you eager to share this newly learned information with every health care worker and patient!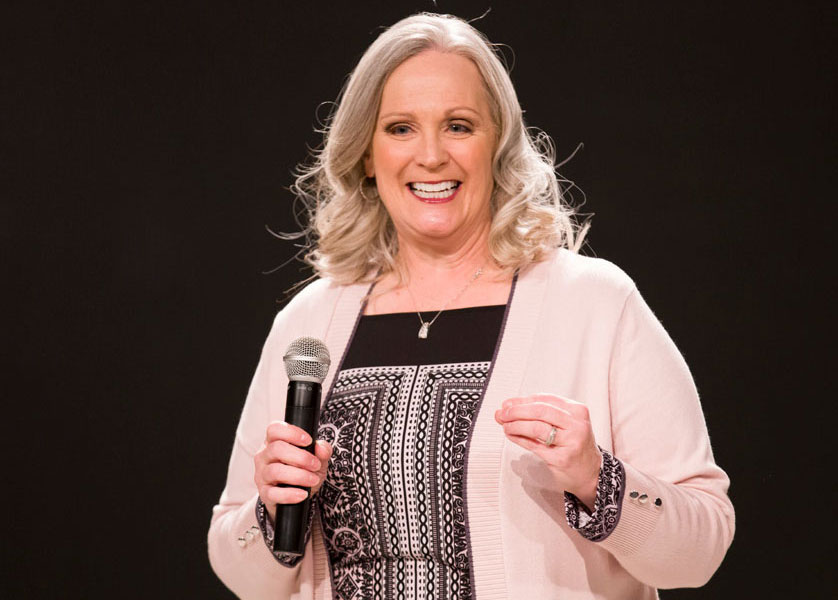 I've had the opportunity to work with Angie Stone at a recent event. I have done a lot of these types of events, however this was my first dental/medical event. Even as a non dental/medical person the seminar was interesting to me, I even took a few notes. Angie, was one of the best presenters I have ever worked with. She was passionate, confident, funny, and knows her subject inside and out.
The Danville District Dental Society recently hosted a CE seminar with 3 speakers and about 250 attendees.  Her presentation and information is best described as "Mind Opening".   Her presentation style was very informative, lively, and memorable.  She did a marvelous job of keeping it interesting and fun for the hundreds that attended.  The chatter at the end of the seminar was very, very positive, and the attendees gave her very high marks on their evaluations.
I highly recommend Angie as an effective instructor and educator.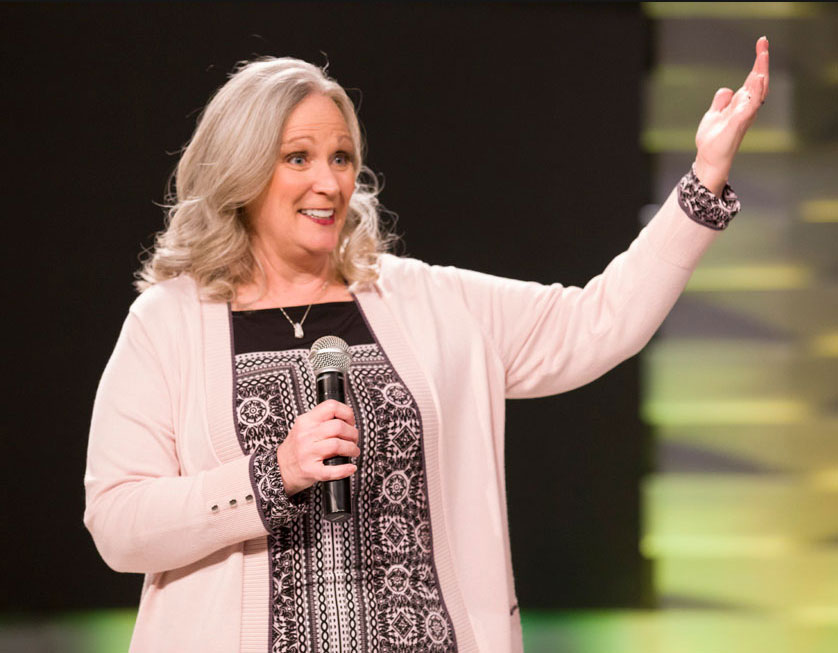 I heard Angie speak at the Wisconsin Dental Hygienists Annual Session. I had heard Angie before and was familiar with the subject of this lecture, but decided to attend anyway. It never ceases to amaze me how Angie has this unique ability to entertain, educate and inspire her audiences. I walked away with renewed enthusiasm and excitement! When Angie speaks, you find yourself listening. She was born to be a speaker!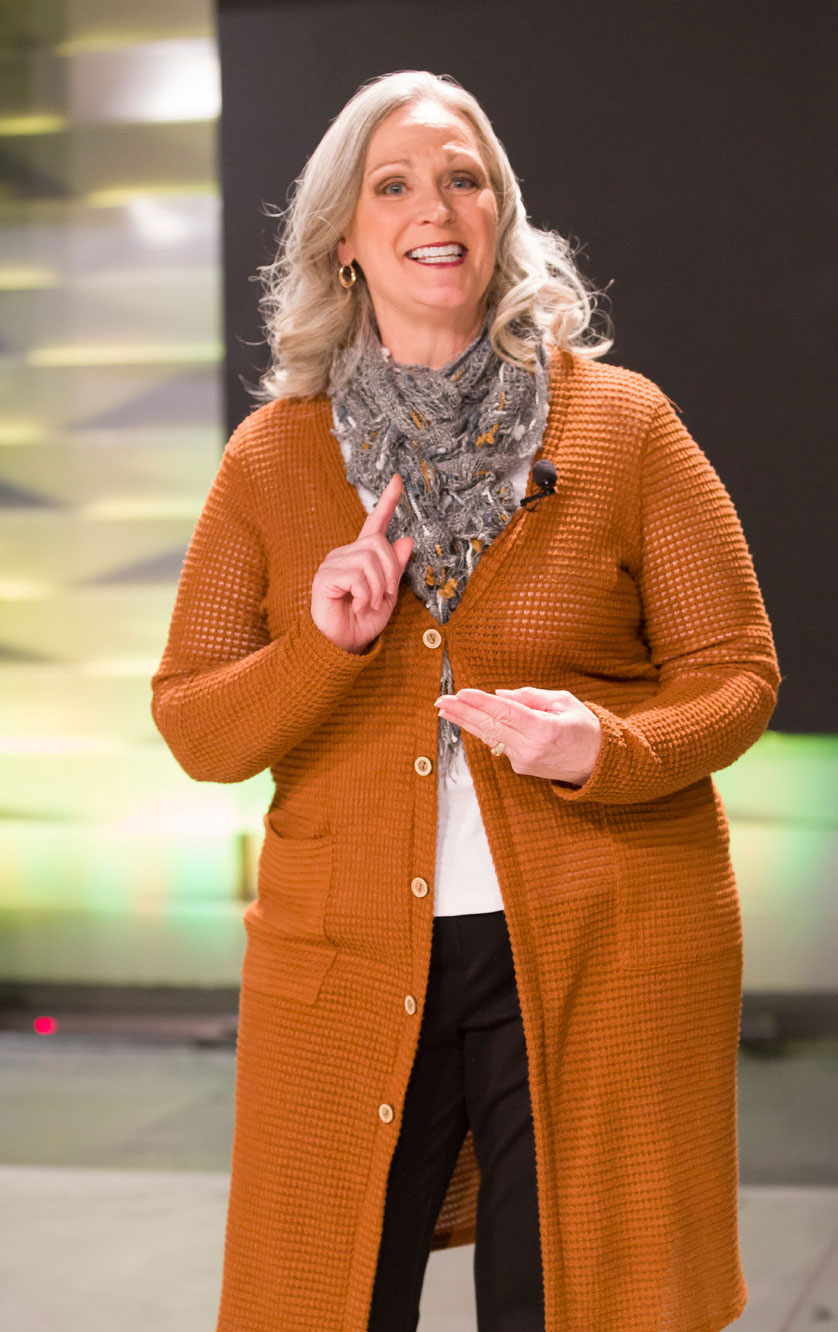 Dying from Dirty Teeth, by Angie Stone
Angie's passion for elders began when her mother in law was placed in a nursing home.   Since then she has been working with nursing home facilities and oral care specialists to improve the oral health of this population.  Dying From Dirty Teeth is a compilation of all the things she has learned while traveling this path.
Are you involved with a dental hygiene program? Many programs are incorporating Angie's book and have her do a guest lecture for the students. If you are interested in this, contact Angie today!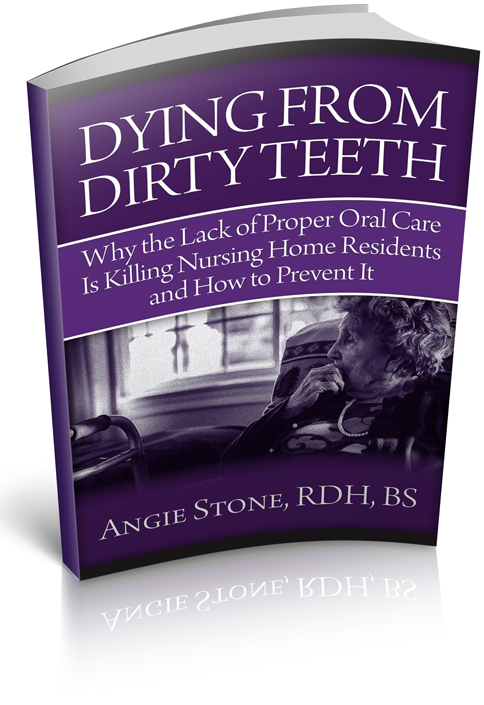 Praise for Dying from Dirty Teeth
"Hundreds of thousands of our loved ones are living with, and sometimes dying from, painful and expensive conditions that could be ameliorated or avoided by adopting the sound win-win solutions proposed in this book by Angie Stone. Dying From Dirty Teeth is concise, accessible, and on the mark."
"Angie conveys a compelling explanation of why poor oral hygiene is a long-term care facility's most expensive and life impacting problem. It is silent and usually unrecognized. Angie offers solutions. If this easy to read message got to every nursing home resident's family member and every decision-maker in Medicare and Medicaid, all nursing homes in the country would have a dental hygienist on staff. End-of-life care is financially crippling our country. The impact of the simple action steps she suggests could dramatically reduce the costs of hospitalizations related to diabetes, heart attacks, strokes, pneumonia, and others."
"People are absolutely dying too soon from dirty teeth and Angie Stone's book uncovers this ticking time bomb.  Hear her warning and heed her call because this information will impact your aged loved ones right now and all of us sooner or later!"